Boost your Counseling Process with AI-Powered Document Verification | DocuExprt
Education counseling plays a critical role in the admission process, but it can be time-consuming and labor-intensive, especially when it comes to document verification during the admission season. With numerous students submitting various types of documents, counselors often face challenges in managing the paperwork and manually scrutinizing each document to ensure eligibility criteria are met.
However, there is a solution that can simplify and optimize this process. Introducing DocuExprt, an advanced AI-powered platform that revolutionizes document verification and streamlines the counseling process. By automating the verification of a wide range of documents, DocuExprt addresses the inefficiencies and inaccuracies associated with manual verification.
Traditionally, the manual verification process during admission counseling poses several challenges, including human errors, inconsistencies, limited scalability, and lack of real-time insights. With DocuExprt, these challenges are overcome effectively.
Thousands of students submit multiple documents such as mark sheets, certificates, recommendation letters, and more, which need to be verified for eligibility. DocuExprt simplifies and automates this process, ensuring accuracy and saving time.
Powered by advanced AI algorithms, DocuExprt enables counselors to efficiently verify essential documents such as SSC and HSC mark sheets and identification proofs with remarkable accuracy. All it takes is uploading the documents, and the AI technology takes care of the rest.
The effectiveness of DocuExprt has been recognized by the centralized admission committee of one of the largest state universities. They have successfully implemented DocuExprt for their centralized admission process, finding it highly accurate in verifying thousands of educational documents with minimal human intervention.
DocuExprt offers numerous advantages during admission counseling. It utilizes advanced AI technology to automate document scrutiny, guaranteeing accuracy and efficiency. The platform also facilitates easy extraction of information from digital documents, saving time and enabling swift data extraction for further analysis.
Moreover, DocuExprt employs predefined patterns to validate extracted information, minimizing errors and inconsistencies. Its ability to handle large volumes of documents makes it ideal for the admission counseling process. By leveraging AI-driven technology, DocuExprt enhances accuracy, eliminates inconsistencies, and eliminates the need for manual document scrutiny.
Don't let manual document scrutiny hinder your education counseling process. Visit DocuExprt today and sign up for a free trial to experience the simplicity, accuracy, and efficiency of AI document verification.
Schedule a demo now to witness how DocuExprt can revolutionize your education counseling workflow.
SaaS API platform for Automated Document Verification powered by Artificial Intelligence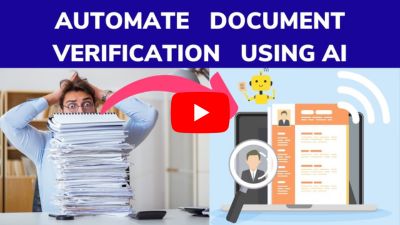 Speedy, Improved Accuracy of Document Verification Process using AI | DocuExprt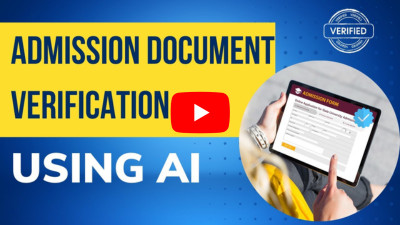 Faster & Smarter Admissions: The Power of AI Technology in Document Verification | DocuExprt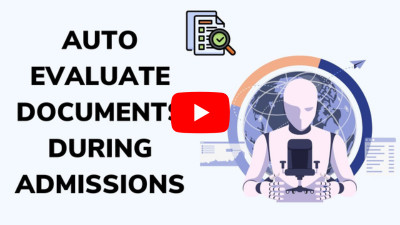 Can AI automate Document Verification process during Admissions? | Docuexprt
CERT-IN  Certified for Software Security | ISO/IEC 27001:2013 certified for Information Security System
Maharashtra ( India )
Vijayalaxmi, S. No. 117-118,
Madhavbag society,
Shivteerth Nagar, Paud Road,
Pune 411038
Ph:+91 95525 86428
UAE
Splashgain Technology Solutions FZ-LLC
FOB51501, Service Block
Al Jazirah Al Hamra
RAKEZ Business Zone-FZ
Ras Al Khaimah, United Arab Emirates
Phone :+971 56 4396556
USA
1100 Fern St SW,
Olympia, WA 98502
Phone : +1 (360) 742-0870